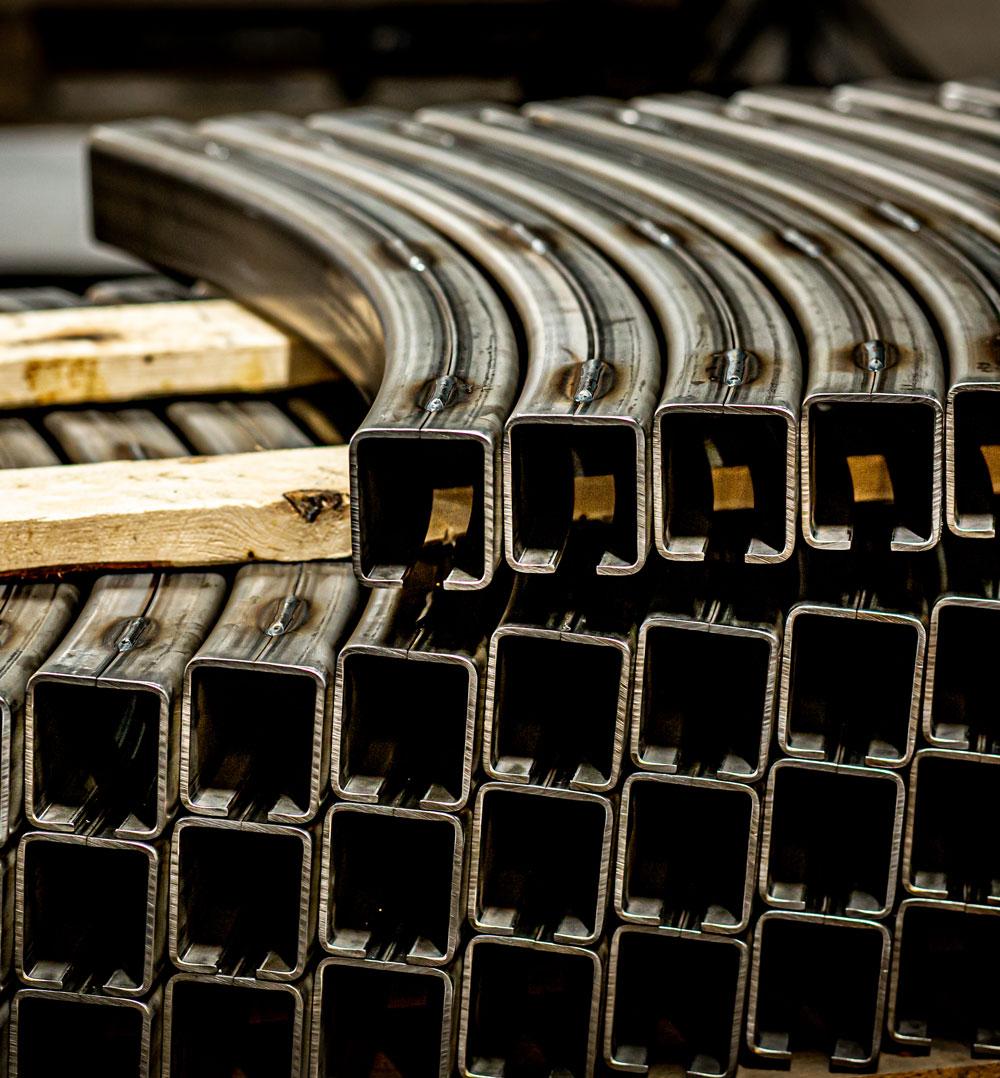 Dan Vals are profile rolling specialists, so we always deliver items that satisfy demands with regard to both precision and quality of materials. We can offer to roll profiles in materials like stainless steel, iron and aluminium as well as in a variety of material extrusions, including tubing and rods.
This means that we can roll exactly the profiles you require, to suit your specific goals and requirements.
Seize the benefits of profile rolling
Profile rolling offers several benefits, and there are therefore good reasons to consider it as an option for your projects. Rolling gives you a piece that is precisely and safely shaped according to the exact curves and arcs that you need.
Profile rolling also gives you smooth and even surfaces, which not only produces a nice finish but a durable and safe result too.
If you need us to bend your profiles, we also offer specialised press-brake bending.
How we profile roll to your specifications
At Dan Vals, we apply all our expertise, knowledge and experience and will always have an in-depth discussion with you to clarify and determine your specific wishes, requirements and goals. We set up our machinery for the best possible exploitation of your materials and the best profile results to give you exactly the shapes and curvatures you require.
We always adapt our rolling to your requirements to ensure that everything comes out the right shape. Are you interested in finding out more about your options? You are very welcome to contact us. We can then have a no-strings chat about your requirements, and how we would approach the project.
Take advantage of all our expertise in profile rolling
Our many years of experience in profile rolling mean you can be confident that you will get a professional result. We approach all our assignments with the same enthusiasm and precision, so you can have full confidence that your wishes will always be foremost.
We also have extensive experience with and good insights into Danish industry. Here, we have worked in several different sectors and on several different cases. This has given us a good understanding of all types of assignments.