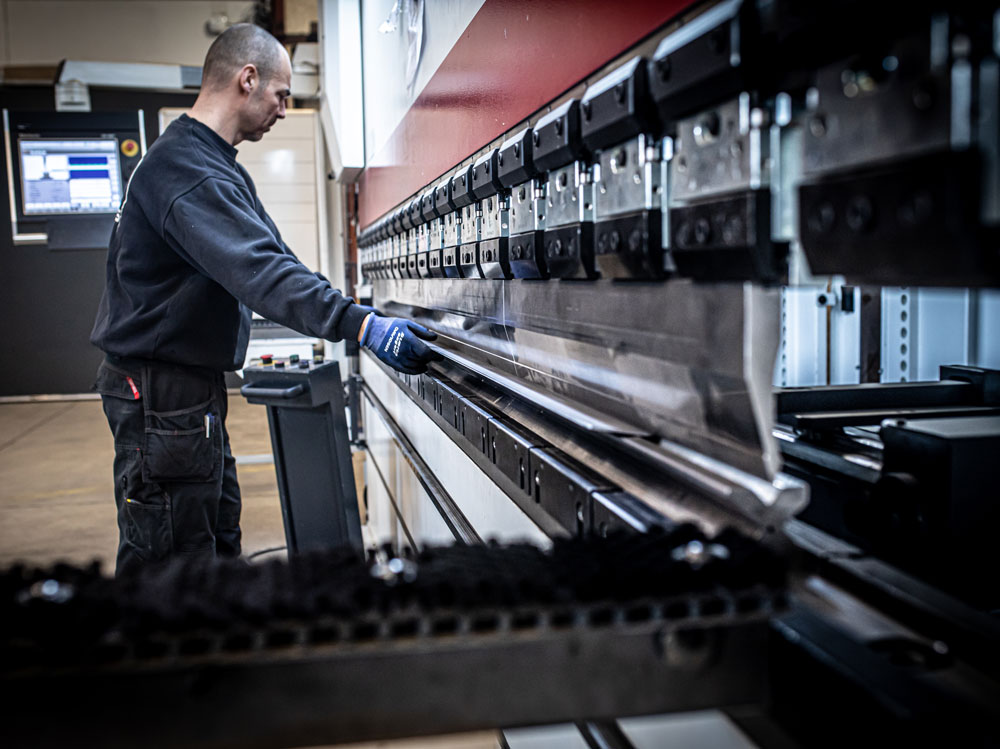 Dan Vals are specialists in press-brake bending, and we work items in different types of metal, such as steel, stainless steel, iron and aluminium. With their many years of experience, our skilled employees have considerable expertise in this field, and you can be confident that our manufacturing will satisfy your requirements for precision and material quality.
Bending of aluminium in practice
Aluminium is a material that is cheap, non-toxic and incredibly easy to work. It is therefore the second-most used type of metal worldwide and is used for all kinds of different projects.
Dan Vals can work your aluminium in all sizes in our 6,500 square metre machine park where the item is bent by being placed between two tools in a bending and forming machine. All our bending and forming machines are of high quality and use the latest technology, which gives us the ability to produce a specific design to high standards of precision.
We work according to your specifications
Your requirements are always our point of departure, and we aim to accommodate your wishes as far as possible. Aluminium allows us to work with minimal limitations as it is extremely malleable and can handle more bending and shaping than most other materials. If you need your aluminium to have arches and curves instead of edge bending, we would recommend rolling instead.
You are always welcome to contact us by phone or email for a no-strings chat if you are uncertain about your options or if you need a specified offer.
See contact details
Our structures are the cause of considerable satisfaction among our customers, and this has made us one of the preferred partners of many Danish companies, especially in the industrial, wind power, construction and transport sectors. We are proud to have delivered façade cladding to Den Blå Planet (National Aquarium Denmark) and metal facade slats for Rigshospitalet's multi-story car park. We also look forward to becoming your partner!
MORE THAN 25 YEARS OF EXPERIENCE IN BENDING
CONTACT US IF YOU WANT TO KNOW MORE