Working metal by machining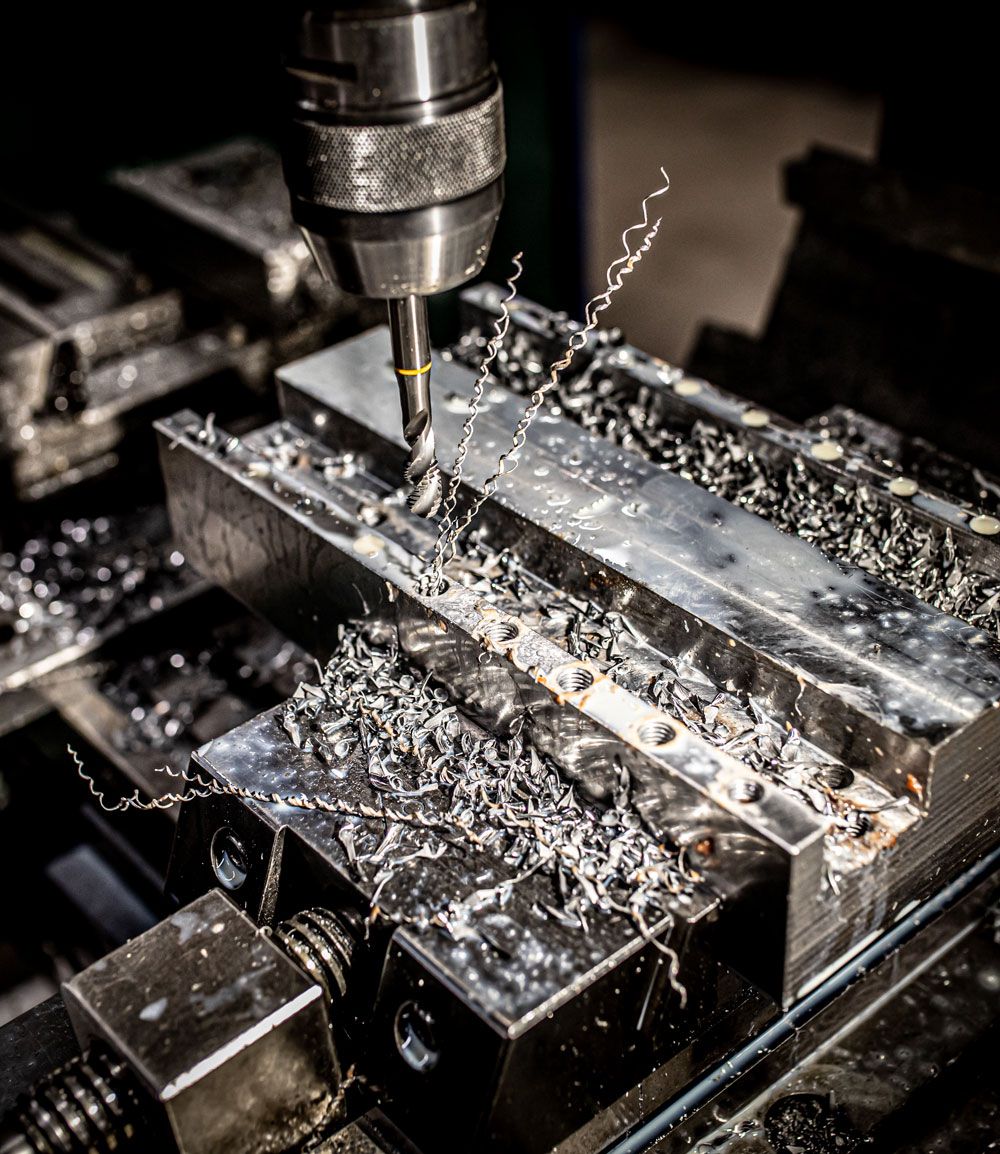 Dan Vals are machining specialists, so you can therefore rest assured that all our work is done to extremely high standards of precision. Our many years of experience allow us to offer specialised solutions for your company's projects, which means that you can have your materials shaped and worked to produce items that are an exact fit to your requirements.
Why you should consider machining
Machining offers many advantages, so it can be advantageous to consider it as an option if you need to have material removed from simple or complex items. Machining is both cheaper and more efficient than other methods as we are able to automate the process using computer technology and special machines. In addition to making the task more efficient, machined items also have fewer flaws as computer technology ensures uniform results of the highest quality.
When machining, it is important that the machinery is set up correctly as incorrectly produced items can only be due to programming errors and not the machining itself. This is why we always supervise the work and make sure that settings and dimensions match your components and requirements perfectly.
How do we work with machining?
Our machining is done in our large machine park where we have room for both small and large production runs. In other words, we have room for both one-off solutions and larger projects that require a lot of space and storage. As a general rule, we work with all types of materials, such as iron, aluminium and stainless steel.
However, because each material may have certain limitations, we always advise our customers according to their specific requirements. Dan Vals uses several different machining devices, depending on what you need and what you want. We work specifically with two types of CNC machining:
This is because we believe that specialised methods and machinery help you to achieve the best possible result.
Professional CNC milling and turning
Depending on your needs and desires, we offer both CNC milling and turning. Turning is a particularly good option if you need to have an item repaired or to produce rounded items, whereas milling is better suited for flat or curved surfaces.
If you require CNC milling, this is a process where the item is secured in a clamping tool, so that the rotating cutters can cut into the surface of the item to remove excess material. This ensures you an accurate result as the milled metal items will have the same dimensions and shape every time.
If you need CNC turning, we place your item in a specialised CNC lathe on which the item itself rotates on an axis. From here, the machine's surrounding cutter heads can cut and remove material to a high standard of precision.
Get specialised machining to your requirements
Dan Vals has extensive experience with specialised solutions for both the wind power, industrial, construction and transport sectors. We therefore understand how to deliver worked items that are suitable for several types of requirements, needs and applications.
We always assess each order on the basis of the specified materials and requirements, so you can therefore feel confident that we will make realistic assessments of your options. Our goal is for you to receive the best and most effective solutions, good craftsmanship and a professional evaluation.
Are you interested in finding out more about your options? Just get in touch. We are always ready to talk about the potential solutions we can offer you. We would also be pleased to make you a no-strings offer.