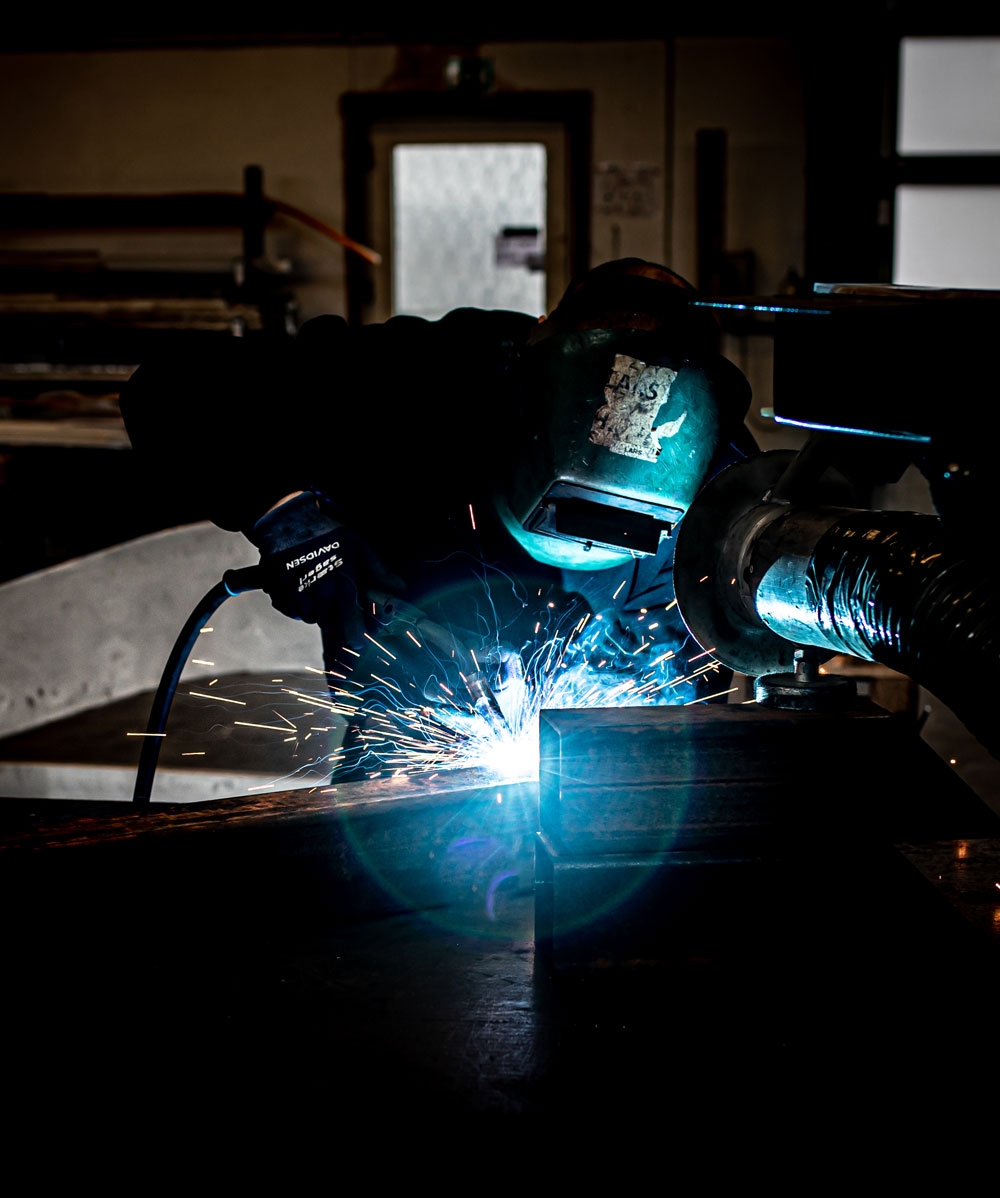 If you want to join or meld several items together, then you have come to the right place. Dan Vals offers welding in a number of metals, such as aluminium, iron and copper, and we make sure that all welding seams are an exact match to your specifications and requirements.
Get specialised welding to your requirements
Dan Vals specialises in working several different metals, so we also offer several types of welding methods to give you the best results. For example, if you require fine results that should be visible in your construction, we would recommend TIG welding. If the welding is to connect stronger types of materials, we offer MIG/MAG welding. And what if you require larger series welding? Or do you require very high precision? Here, we would recommend robot welding, which saves time and is extremely accurate and cost-effective.
We make sure to adapt the welding method to your exact materials and requirements.
As a starting point, we work with everything from iron to aluminium and stainless steel, but this could lead to limitations with regard to the quality of the material. We therefore always consider the specific application, and what will be required of the welds and the specific material afterwards. This means that we will find a solution that is the best match for you, your materials and your project – whatever it takes; electric arc, laser, robot technology or something completely different.
Dan Vals: Your preferred partner
All Dan Vals employees are specialists in welding, bending and rolling and will therefore never compromise on the quality of their welds and the final result. You can therefore be confident that your wishes, needs and specifications are prioritised and taken into account in all processes.
We have experience with the needs and requirements of several different industries, and we are therefore extremely proud of our cases and references, which highlight unique solutions for everything from the wind power and transport sectors to the maritime industry.
Do you have a project that requires welded solutions? You are very welcome to contact us for a no-strings offer.