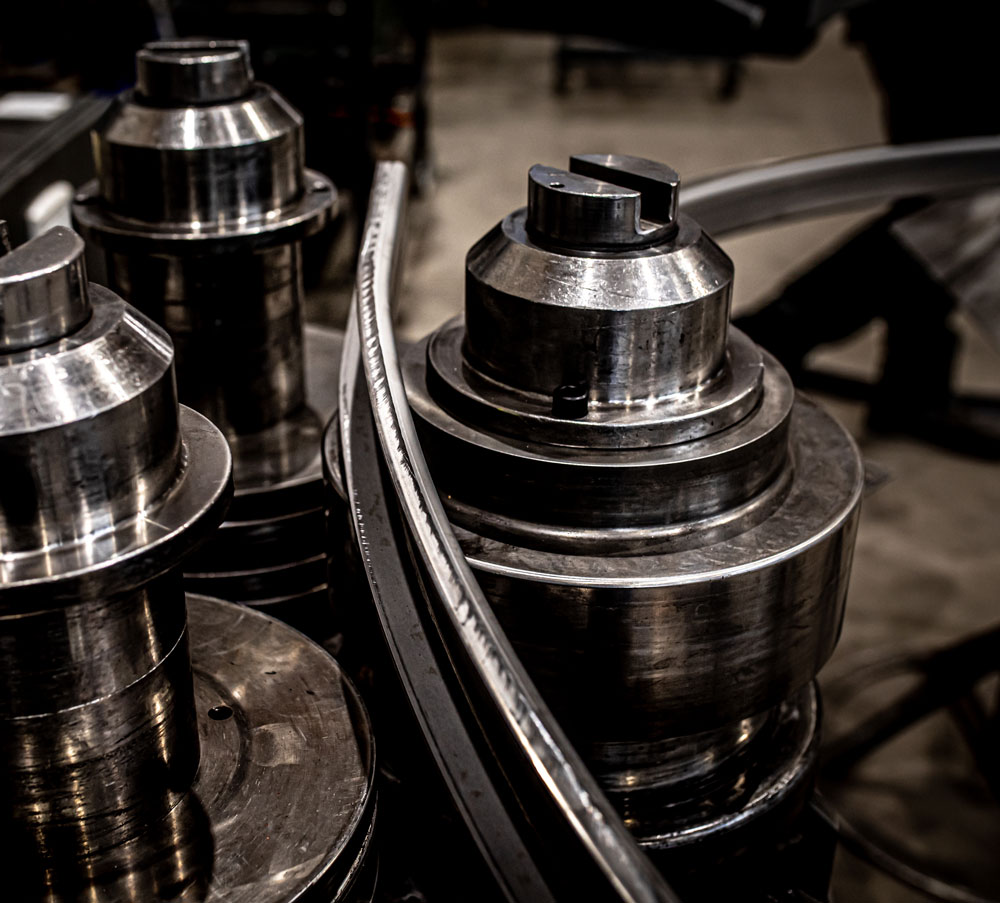 Dan Vals rolls steel to give you specialist high quality solutions. We have extensive experience in the rolling of steel and other common materials like iron and aluminium, so we set to all tasks with an outlook of precision to ensure that the items exactly fit your purposes. We offer to roll everything from tubing to steel plate curvatures and are able to give you all shapes and all types of solutions.
When do we recommend the rolling of steel?
Rolling steel is usually a good solution when precision curves and shapes are required. We can adjust our rollers to give you the various dimensions you need. Rolling steel thus allows you to shape and bend your steel to fit your other materials.
Welding is of course an option if all you need us to do is to combine stainless steel sheet and tubing. But if you seek precision bends and a smooth surface, rolling is the best way to proceed.
If you want to give the item a bend, we can bend the steel on our specialised machinery, to give it the preferred angle you require for your particular project.
How we roll steel to your needs and requirements
Dan Vals offers rolling that is tailored to your needs, giving you exactly the dimensions and shapes that you require for your project. We roll your steel – whether it is beams, tubing, panels or something completely different to deliver you an element that is a perfect fit to your application.
Specifically, we place the steel in our machine, after which we program the shape and arc that you want. Several rotating rollers in the machine then drop in and work the steel until it has the shapes and curves you require, leaving you with the smooth surfaces that only rolling is able to offer.
Would you like to find out about your options? Or do you require a specific offer? You are very welcome to contact us. We can then have a no-strings chat about a possible offer.