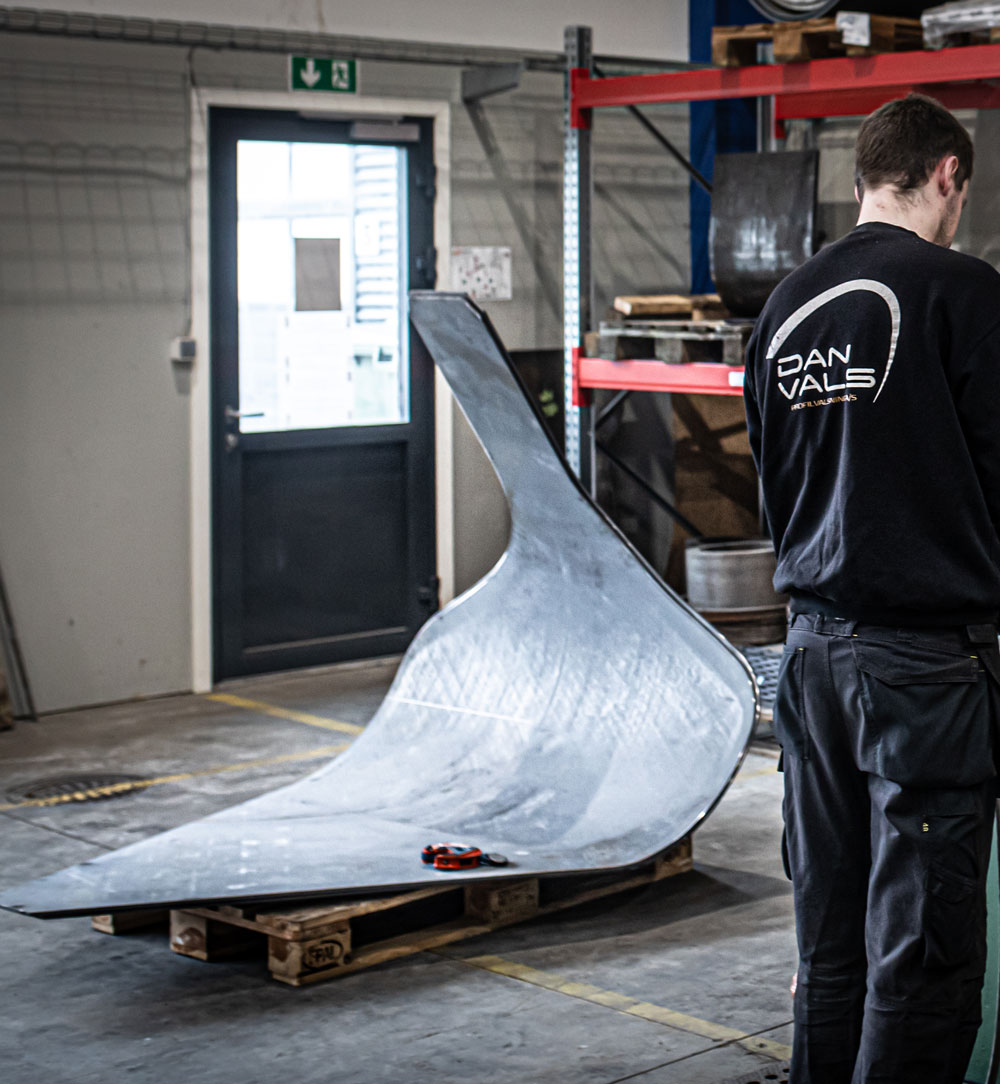 Rolling sheet metal allows you to bend, shape and round the sheet to give the exact shape you require for your project. Sheet rolling is both practical and smart as it is able to achieve specialist solutions that are adapted to your needs.
At Dan Vals, we are rolling specialists, so you are guaranteed a professional approach that will always meet exacting material and quality requirements.
Do you want to roll sheeting to special dimensions?
Sheet rolling gives you many options as it is possible to produce everything from tubing to rounded panels using sheet blanks of, for example, ordinary steel or aluminium. Sheet metal processing and rolling make it possible to produce the exact elements you need for your project.
Dan Vals offers tailor-made sheet metal rolling, so you can predetermine everything from shapes and sizes to the thickness of curvature you want. We can set each roller in our machine to work your metal sheeting to your exact requirements.
Get professional advice about sheet metal rolling
More than 25 years of industry experience means that we approach every task with high professional standards. We have worked with several large cases in the wind power, industrial, construction and transport sectors as well as the maritime industry, which means that we have extensive experience and considerable expertise in the various applications and material requirements when rolling metal sheet.
Because of this, we are able to offer high quality rolling and other solutions that will satisfy every requirement and standard which you can feel secure about using in your further work. We work with several types of metals, such as stainless steel, aluminium and iron. We also work with everything from metal sheet to tubing.
Finally, we always clarify your precise wishes and needs before we start working on your project. We also make sure that all processes and machines are set up correctly. Additionally, we have a large 6,500 square metre capacity, which allows us to work with both large and small items. We are therefore available, whether you require a one-off special solution or solutions for a larger project.
Contact us for a no-strings chat about your various options.