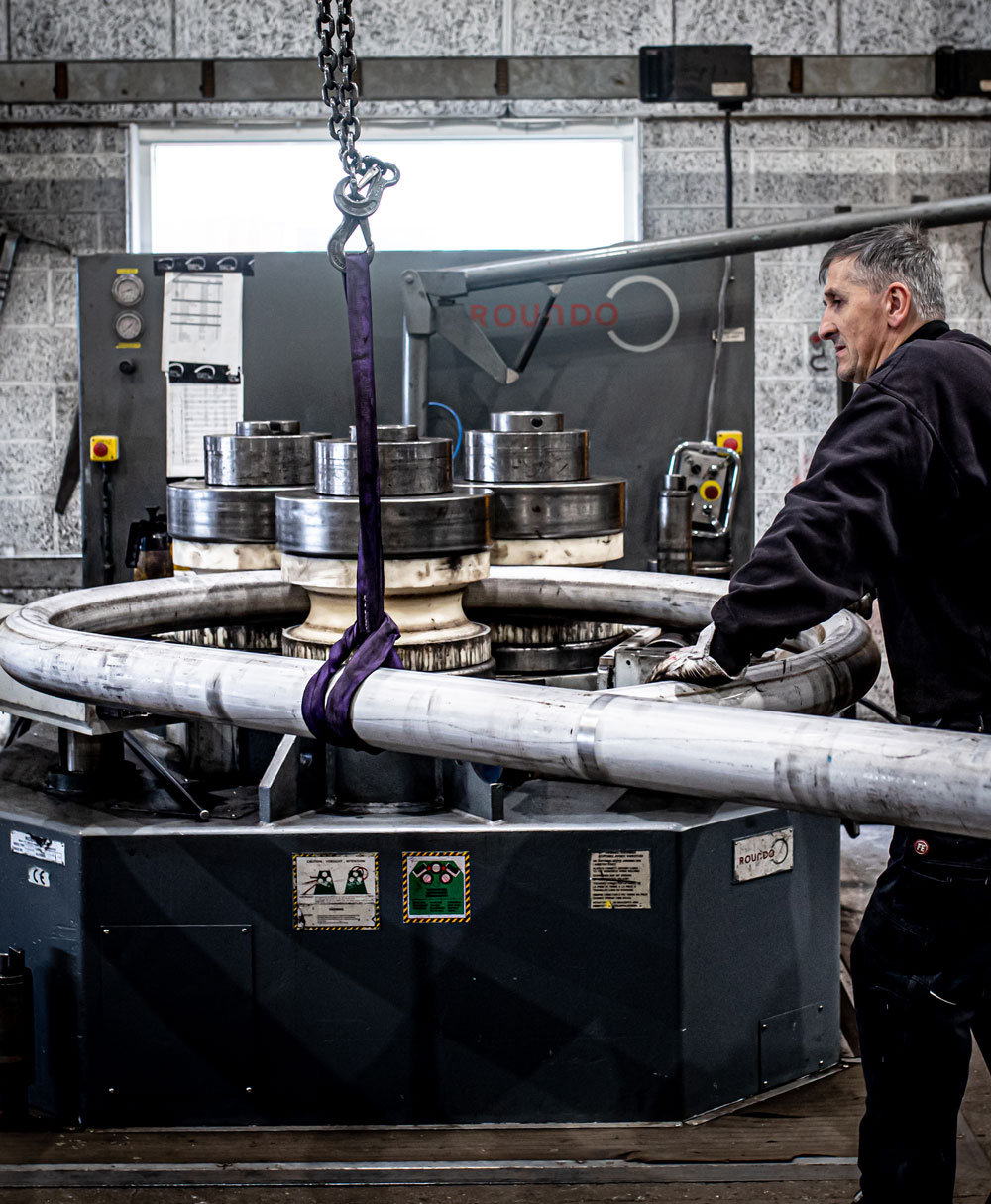 With more than 25 years of experience, Dan Vals are specialists in the rolling of tubing for several different industries. This means that you will always receive a professional high-quality result where the finished product is just right for your project.
We can offer rolling in large and small series dimensions and in several types of metals, such as aluminium, iron and steel. This means that you can achieve a unique result that is customised to your needs and requirements.
Why we recommend the rolling of tubing
Rolled tubing gives you exactly the arches, shapes and curves that you need. This means that you can easily install and assemble your tubing where you need it. If, for example, you need curved tubing for pipes, heat exchangers or installations, rolled tubing is an obvious solution.
Tube rolling ensures a smooth and even surface, which not only gives a nice look but also a safe and high-quality bend. This is not the case, for example, with welding, where two pipes must be welded together before you get an angular or round bend.
For more angular bends, we recommend Dan Vals tube bending.
For custom tube rolling in small and large series dimensions
Before we start to roll your tubing, we always make sure that your measurements and specifications are correct. We also make sure that our machines are set up to utilise your materials optimally.
We check a number of cylinders, or rollers to give your tubing the different dimensions you require. Dan Vals has 6,500 square metres of capacity, which means that we have room for both small and large series dimensions as well as individual projects and large tasks. And we can assure you that all tasks, no matter their size, are handled with precision and are given top priority by our specialists and skilled employees.
Contact us for a no-strings chat.